This past February I said goodbye to one of my very favourite people on the planet, my 92-year-old Grandma Toni. The world (my world) got just a little bit darker that day–a little less sassy and a lot less fun.
To give you an idea of just who my grandmother was – let me tell you a short story about her before we go any further.
Toni had been battling pancreatic cancer for over a year when she passed away. Given the extended timeline, she had quite a bit of time to plan for what came after and was able to give explicit instructions for her funeral, including the most important piece: closed casket. Not open. Never open. If there was one thing we had to do it was make sure it was a closed casket. Got it? Good. Flash-forward to just two days before she passed away, a rare lucid moment where she surfaced above the fentanyl and morphine for one last proclamation/directive: "Closed! Unless I look good then…open."
Flash-forward again to just before the first funeral home visitation. We had a brief moment with her casket, took one look at her, then looked at each other and unanimously decided: "Open." What followed? Two days of friends and family gushing about how amazing she looked. She wouldn't have wanted it any other way.
I've had a number of requests from friends and family over the past few months to post the eulogy I delivered at the service and, miracle of miracles, I've finally remembered to do just that. I hope in reading it, you'll find yourself getting to know Toni even if you never had the opportunity to meet her in person. She was one hell of a lady.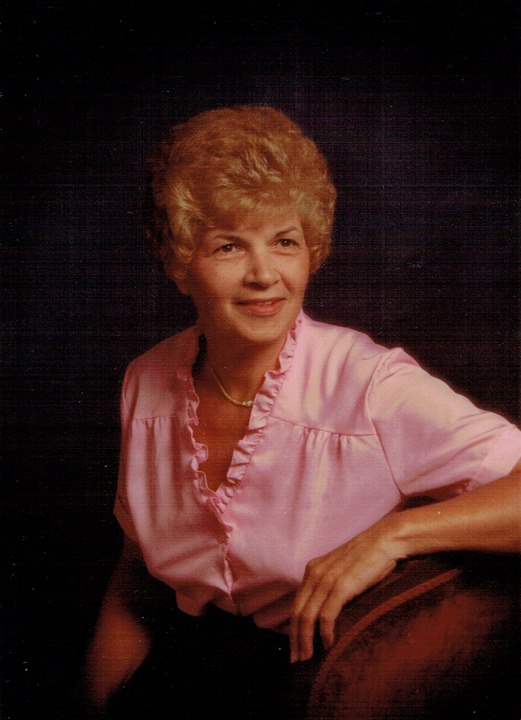 Marie Antoinette Imelda Robillard Drennan. One hell of a name for one hell of a lady.

To say her life was never an easy one would be a gross understatement. What she had, she fought for. She survived the hard times though and thrived and she would be absolutely thrilled to see you all here today to help celebrate her life and her legacy. Though I think it's also fair to say she's less-than-thrilled that we're throwing her a great party on the one day we know she can't come.

Born in Toronto in 1924, Toni was just 6 months old when her mother passed away. Her father couldn't cope on his own and soon placed his three youngest daughters in a Carmelite orphanage in the city's west end. My Grandma always described the convent as both a blessing and a curse. On one hand, it meant that she always had food on the table – a luxury many went without during the depression – but on the other hand, it meant hardship in almost every other way.

But there were kind nuns there who took a shine to Toni – Sisters Walberga and Petronella, if you please – and they used to send her to pick up the baked goods for the convent knowing full well that Toni would stop at Christie Pitts on the way back to help herself to her favourite desserts. (A one for them, one for me situation).

Toni left the convent in 1940 when she was 16, moved into a boarding house on Euclid and started looking for work to support herself. Eaton's on College Street offered her a job modelling bathing suits and who can blame them? The woman had the looks and legs to rival Betty Grable. But fearing the nun's (and God's) disapproval, she asked to be trained as a hair dresser instead. The pay wasn't that great so she nabbed a second job as an usher at Shea's Theatre on Bay Street to afford her rent.

That wasn't unusual. Money was as tight for Toni as it was for everyone else before and during the War and so–when it came time for Christmas one year–no one in her family had enough at hand to have Toni stay with them. Not wanting to spend the holidays alone, and with no money for food, she spent all of Christmas Day riding the Queen streetcar, hoping to meet a few friendly faces to cheer her up.

Public transit wasn't just a way to pass the time for Toni. She had more luck meeting men on the TTC over the years than I've ever had on Tinder. It's where she bumped into a kilted soldier from the 48th Highlanders named Chuckie Highland, a friend from elementary school. He would become her first fiancee. That's right, there was more than one. Fast-forward 60 years to a Mississauga bus where she was still getting hit on. This time by Vern–a man 15 years her junior. Toni was less than enthused this time (and no wonder) but still ended up going home with his phone number. In return, she gave him a fake name and never called. Better luck next time, Vern.

Sadly, Chuckie died overseas during the war and Toni subsequently got engaged and then DIS-engaged from a man named Gordie Andrews. Poor Gord. But have no fear, the third time was the charm.

One day in the mid-'40s, Toni's older brother Buck was unable to drive her to the streetcar as was their daily routine. But have no fear–Buck had a back-up plan: one of his employees would drive her instead. Unsurprisingly, Toni was less than thrilled at being pawned off on a stranger and asked her brother to wait with her so she wouldn't have to meet the new guy on her own. When he finally arrived, Toni got one good look at Jim Drennan's blue eyes, turned to Buck and told him to scram. Toni and Jim were married soon after.

In marrying Jim (or Slim as he was known), Toni also married into a new family. And WHAT a family. I'm willing to bet that after a week of living with the Drennans, she was longing for the quiet, lonely days of riding that Queen streetcar. Things being what they were, it also meant that Toni spent the next 20 years living with her mother-in-law. And not just any mother-in-law…Violet Emma McWatters. The ultimate mother-in-law. Living with that woman was not for the faint of heart.

But Toni was no push over. Her competitive side came out when she discovered euchre with the Drennans and she routinely whomped the competition when the family got together at the cottage, if (and that's a big IF) her partner could stay sober long enough not to slide right under the table and forfeit. We're looking at you, Uncle Morrie.

But cottage time couldn't hold a candle to Christmas time for Toni. She loved the carols, the movies, the parties, the FOOD, and, of course, the decorations. But as with most things, everything at Christmas had to be just so…especially the tree. The kids could look at it but not touch…unless they were very, very good. Then they might be allowed to put one or two pieces of tinsel on it, before Toni would move the pieces to a branch she preferred. To my cousins? Now you know where your parents got it from.

Toni worked for years at Campbell's Soup and then later, at The Bay. Times continued to be tough and money continued to be tight but she worked hard, scrimped and saved and went without much of the time so her kids didn't have to.

After Jim passed away at just 56, Toni continued her job at The Bay and through it, met Peter Yachimec. 14 years her senior, he was smitten with her from the get go (he had good taste) and they moved in together just a month after their first date. With Peter, life got quite a bit easier and she had way more time to enjoy it. She travelled to Mexico, Hawaii and Florida, traded euchre for bridge and became our resident family golf pro – scoring not one but TWO hole in ones. She'd want to make sure I emphasized that for you: TWO hole in ones.

She was also able to indulge in her love of big Christmas celebrations once more, hosting family dinners with all of her children and THEIR children. New traditions abounded including my favourite: the annual what-did-Grandma-make-but-forget-to-put-out-on-the-table-until-after-we-were-done moment. One year it was salad, the next hors d'oeuvres, the next a pot full of peas. It was a great guessing game–a game I intend to continue one day if I ever learn how to cook a turkey. (Don't hold your breath.)

If Toni was occasionally forgetful, she'd earned it. Starting with a bout of kidney stones when she was 16, Toni's seemingly endless stream of illnesses often made a difficult life even harder. She valiantly dealt with breast cancer, triple by-pass surgery, gallbladder surgery, a miscarriage, two bouts of toxaemia, diverticulitis, glaucoma and shingles. I'm sure there were more in there somewhere but to be fair, there was a lot to keep track of. We used to laugh that it was only a successful family get together if we hadn't needed to call 911 for her. She'd pretend to be mad, but then she'd join in and giggle along with the rest of us.

In fact, she'd be the first to admit that when she did laugh, more often than not it was at herself. And it's no exaggeration to say she had no shortage of opportunities.

There was that one time she ran an errand at the bank, then rushed out to meet Jim so he wouldn't have to drive around the block again. The only problem? She was so worried about not being late that the car she got into wasn't his. It was just some poor man stopped at a red light at Lakeshore and Seventh Street who hadn't locked his doors.

Or there was the time she bumped into a stranger in Sherway and was moments into an apology before she realized she was talking to a mannequin. Or the time she bumped into someone else, only this time it turned out to be a mirror and she was apologizing to herself.

When I was younger, I'd ask her to tell me those stories over and over to make me laugh but now I'm older, I see them as cautionary tales. After all, it's only a matter of time before genetics wins out and we all start apologizing to our reflections…and then Toni will have had the last laugh and it'll serve us all right.

Right up until the end, she was sharp as a tack and gave as good as she got. Her memorably plucky attitude immediately endeared her to the wonderful staff at her care home and she made new friends there as fast as she did years ago in the orphanage. Never short of an opinion, she told it like it was (or how she wanted it to be) with everyone and much like her royal namesake, she had no qualms about telling any of us to eat cake when and if it was necessary.

Throughout her remarkable 92 years, Toni was a dear friend, a daughter, a sister, a wife, a mother, a grandmother, and a great-grandmother. She was a mean butter tart baker, a movie lover, a jitterbug queen, a scratch card connoisseur, a battered but loyal Blue Jays fan, and a late-in-life news junkie who echoed Oscar Wilde when she said of Trump: "He better be gone before I am." She was also a survivor, a top-notch story-teller and the sassiest lady you'll ever have the privilege to meet.

Marie Antoinette Imelda Robillard Drennan was one hell of a lady and I was lucky enough to be able to call her MY Toni Nanni. There won't ever be another like her. We'll miss her every day and we won't ever forget her.

…As if she'd let us.