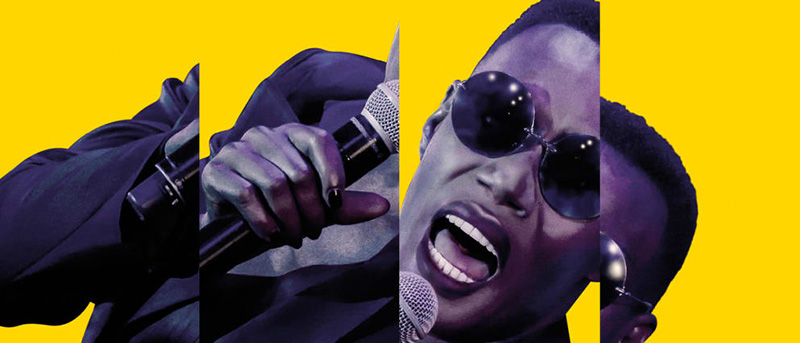 As the Toronto International Film Fest wraps up yet another fortnight of film, it's time to take a look back at some of the memorable musical tracks from this year's slate of festival flicks.
From the purposefully jarring (the upbeat harmonies of The Beach Boys in the atmospheric Marrowbone and cheery ABBA clashing with the chaos of Three Billboards) to the sublimely perfect ("Love My Way" in Call Me By Your Name's already classic dance scene and "I Know Places" soothing nerves over In the Fade's closing credits), this year's films certainly had no shortage of notable music to choose from. And we haven't even mentioned the appearance of one particular diva powerhouse, Grace Jones. If we're honest, it would've been a completely valid move to take the entire Bloodlight and Bami soundtrack and pop it down as this year's playlist. But that seemed a tad unfair to the other movies (not to mention a tad lazy on our part), so we kept with the traditional run-down of one track per release.
So join us as we take a trip back over the past ten days with some favourite tunes and tracks from the movies that impressed. Revisit TIFF 2017 through the playlist of 17 memorable tunes below:
Just which tracks were featured in which films? Here's a handy guide:
"Genesis" – Justice (featured in The Square)
"Williams Blood" – Grace Jones (featured in Grace Jones: Bloodlight and Bami)
"California Dreamin'" –José Feliciano  (featured in Film Stars Don't Die in Liverpool)
"I Know Places" – Lykke Li (featured in In The Fade)
"Rock 'N' Roll Suicide" – David Bowie (featured in Euphoria)
"Lovesong" – The Cure (featured in Disobedience)
"Love My Way" – The Psychedelic Furs (featured in Call Me By Your Name)
"Wouldn't It Be Nice" – The Beach Boys (featured in Marrowbone)
"I Know Why (And So Do You)" – Glenn Miller Orchestra (featured in The Shape of Water)
"Melt Away" – Galaxie 500 (another track featured in Kodachrome)
"Chiquitita" – ABBA (featured in Three Billboards Outside Ebbing, Missouri)
"Crash Into Me" – Dave Matthews Band (featured in Lady Bird)
"The Salley Gardens" – traditional (featured in The Children's Act)
"What Is Life" – George Harrison (featured in Battle of the Sexes)
"The End of the World" – Sharon Van Etten (featured in Mother!)
"Burn" – Ellie Goulding (featured in The Killing of a Sacred Deer)
"Blame It On The Rain" – Milli Vanilli (featured in Don't Talk to Irene)
Catch my previous playlists from TIFF 2016, TIFF 2015 and TIFF 2014.