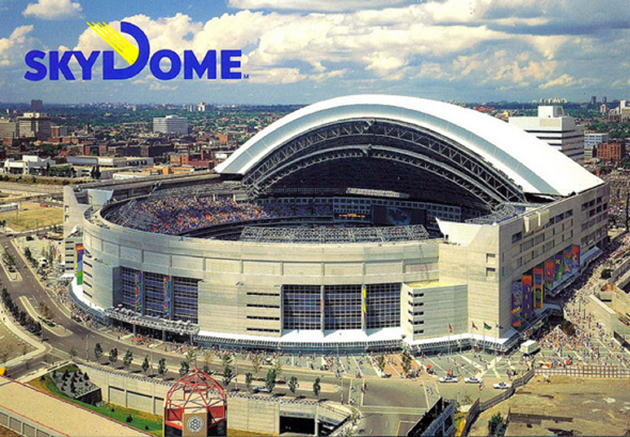 If you weren't living in Toronto in 1989, it is hard to accurately convey to you the true, bat-shit crazy magnificence of the Skydome's opening ceremony.
The newly-built, multi-purpose stadium was a massively big deal at the time. It was the first new stadium to open in the city in decades. It had that singular cutting-edge, retractible-roof technology, which was the only one of its kind worldwide. It cost an astounding $978 million (in 2016 dollars), paid for via an impressive combo of government and corporate funding. And let's not forget that 1987 public contest (sponsored by the quality Toronto Sun no less) to name the proud edifice, located at the foot of the CN Tower. That contest amassed an impressive 150,000 entries, with over 2,000 suggesting the winning moniker. All in all, Toronto's Skydome was an attempt at a world-class building in a city desperately trying to up its international profile.
The opening ceremonies took place June 3, 1989 and aired live (naturally) on the CBC. As the prestigious evening unfolded, astonished television viewers (and the over 50,000 in attendance) were left wondering if anyone involved at any level of the production had ever heard the expression "less is more". The answer? A hard no.
The whole shebang kicked off with THAT song. A show tune covering the blueprint specifications of the building, sung with manic enthusiasm by Andrea Martin and the late Alan Thicke. The 'Dome was ceremoniously opened for the first time by then-Premier David Peterson…and he did it with a laser pen. Yes. You read that right. A laser pen. Then the lightning storm and rain came but the roof stayed open (at the insistence of Skydome President Chuck Magwood). Then the dancers and roller skaters, like a Looney Tunes sketch come to life, slid out of control amid the massive puddles collecting on the stadium's cement floor. All of this with weird turtle mascot Domer looming over it all…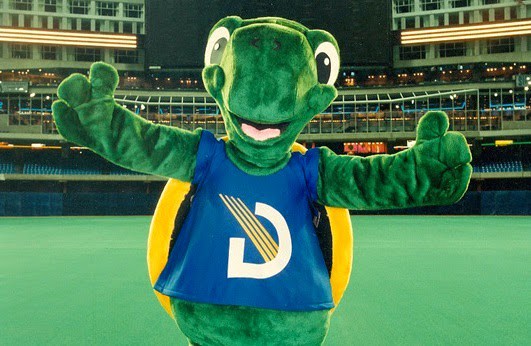 Toronto, in all its Toronto-ness, peaked that day. If you weren't there…or even if you were…do yourself a favour and watch the hilarious look-back at the insane ceremony below. It does a damn good job of truly conveying the insanity: